El Zaguán is located in Talaveruela de la Vera, one of the highest villages of the region. The in has five bedrooms with A/A, TV, central heating and bathroom. Views to the Mountain Chain of Gredos and to the Valley of Tietar.
KIND:
Hostal Rural
CAPACITY:
10 + 3
RENTAL:
Bedrooms
LOCATION:
Population
PETS:
no
DISABLED ACCESS: no
EQUIPMENT AND SERVICES
Indoor kit
Air conditioning, Heating, Fireplace, Cared decoration, Internet, TV in living room, WIFI
Outdoor kit
Good views
WHERE TO GO
Tipismo de Valverde de la Vera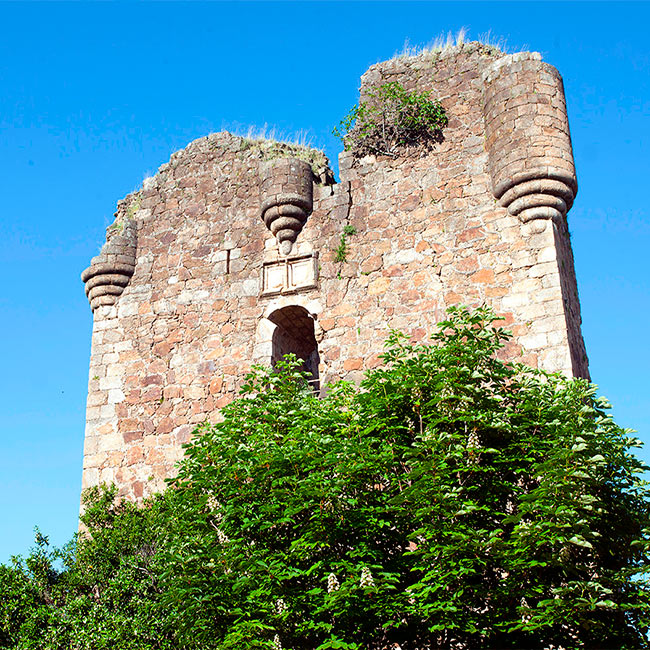 Sus callejas, típicas de la arquitectura judeomedieval, son estrechas y tortuosas para combatir el frío invernal. Las regueras fluyen por el centro del empedrado. Quedan ruinas de su castillo medieval...
Chorreras de Villanueva y casas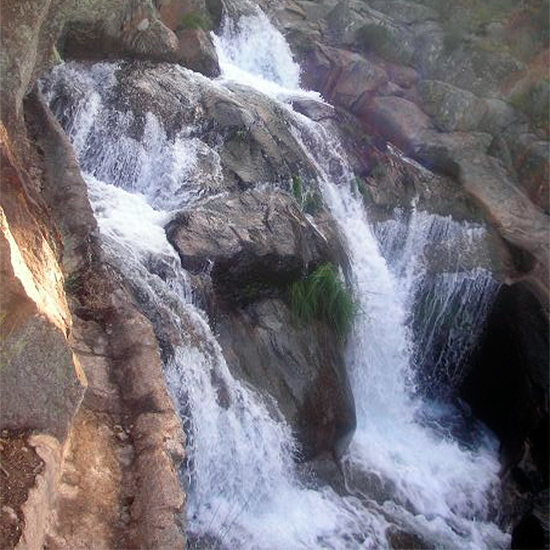 Conjunto Historico-Artístico con su arquitectura típica conservada; cuenta con edificios de gran interés, como la Iglesia de la Inmaculada Concepción, y festejos tradicionales muy singulares como el P...
Cascada del Diablo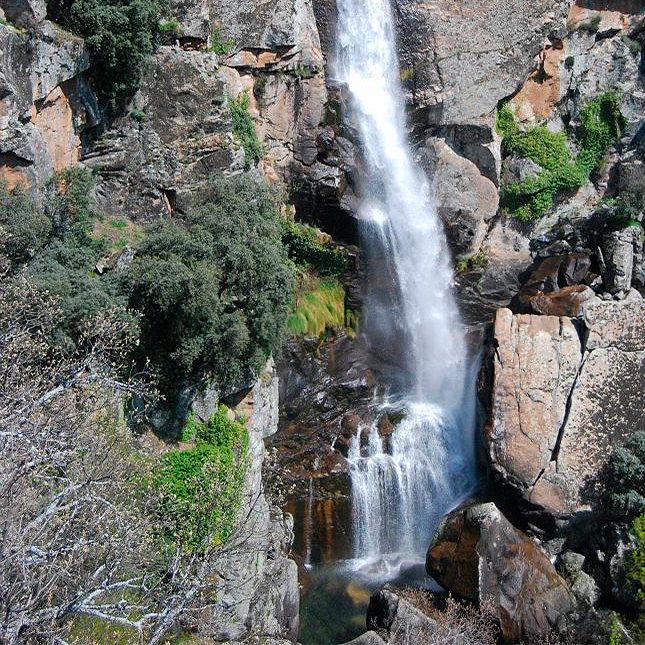 Se encuentra a un kilómetro de Villanueva de la Vera que es un pueblo declarado Conjunto Histórico Artístico además. El desnivel es de unos 70 metros y el sendero conduce a un buen mirador para gozar ...
UPCOMING EVENTS
Los Escobazos
En Jarandilla de la Vera, del 7 al 8 de diciembre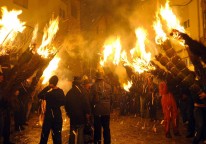 La tradición manda celebrar la Inmaculada Concepción a golpe de escobazo.. Cada año la noche del 7 de diciembre la localidad de Jarandilla de la Vera se ilumina con las escobas de retama ardiendo en h...
Lluvia de pétalos
En Jerte, del 10 de abril al 3 de mayo de 2021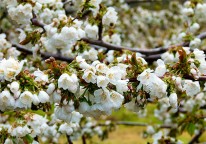 En torno a las flores el Valle de Jerte celebra tres momentos especiales: Despertar del Valle, Fiesta del Cerezo en Flor y la Lluvia de Pétalos. Con esta última celebración se despide el Valle de las ...
Fiestas Patronales de Sorihuela
En Sorihuela, 14 de septiembre de 2021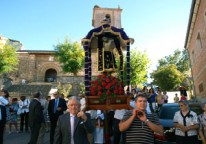 Las fiestas patronales tienen lugar el 14 de septiembre, festividad del Santísimo Cristo de Valvanera y el 20 de enero, festividad de su santo patrón: San Sebastián; con sus correspondientes procesion...
ENVIRONMENT´S INFORMATION
Talaveruela de la Vera
It is located in the Northwest area of the County of Extremadura, in the province of Cáceres, close to the frontier with the province of Ávila. One of its main attractions is the environment of The Mills located 500 meters far away the village, where we will find a natural swimming pool using the course of the naval Gorge surrounded by centenary oaks, building an ideal space for the traveler, who at the same time can see an old mill with its rebuilt structure. There is a shelter of mountain on the North of the village in "Majalbierzo" (old Road of Castilla). Nowadays a signposting plan is being made for the routes that already exist as well as the recovery of old roads, it is worth to stand out the hard work because most of these paths are totally closed owing to the pass of time. There is a project to rebuild of the "folds" of the Mountain chain. On the North of the locality, we will find a leisure park in the dam of "Helechoso".
Tours
Gorge Alardos, Gorge Cuartos, Monastery of Yuste, Valley of Jerte, Guadalupe, Gorge Infiernos, National Park Monfragüe, etc…
Activities
Hiking, horseback ridings, golf, canoeing, quads, paintball, bike routes, etc…